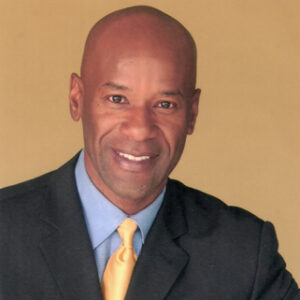 Laval W. Belle
Founder and Chief Executive Officer
LAVAL W. BELLE, highly respected producer, author, playwright, advocate and minister is a native of St. Louis, Missouri.
As an author, Belle has written eight inspiring and educational publications including his latest title, Kids Journal Through COVID19: United Kids Speak. He has written and co-produced Love In All The Wrong Faces, a captivating theatrical musical production adapted from his second book.
Belle is Founder and CEO of Black Minds Matter and Executive Producer and Co-Writer of the inspirational youth talent showcase, Celebrating Black Youth, co-founded in 1995.
In 2000, Belle founded the non-profit organization, Caring Ministries, a ministry committed to serve and meet the needs of all people. As a minister, Belle taught Spiritual Gifts and Making of a Leader courses at West Angeles Bible College. He also travels throughout the country and urban communities motivating youth and adults through inspirational dialogue in seminars, conferences, prisons, small groups and congregational services.
Laval Belle is committed and dedicated to impacting all communities with a message of hope and reconciliation.